About Us
Three like-minded misfits met while rolling dice in Cardiff, Wales.
As part of the local RPG community, Ben, Bree and Phill (as well as a number of other faces you'll find across our streams) hooked up TTRPGS to their veins on a regular basis.
An idea started growing in the recesses of Ben, our ForeverDM's brain; a perilous fantasy world to set adventures in. It stayed there, growing, over two years – occasionally being scrawled out onto paper like the ravings of a possessed warlock – until seasoned RPG streamer Bree coaxed, pestered and cast Suggestion on him, and things started to take shape. Word-wrangler Phill was drawn in next; addicted to insulin and the lore sections of the RPG books he sniffs far too frequently, and the ideas began to expand further.
A continent formed; religions founded; countries were allocated. Like moths to a Continual Flame cantrip, more misfits were drawn in, an outlet for creativity was being fleshed out into Osasris. It was becoming something bigger. Something we wanted to share. A plan was formed about how. To be quite honest, it's still being formed: Twitch, YouTube, maybe even a book?
Like a good TTRPG session, we can't quite tell where this idea is going to take us, but we're willing to roll the dice and find out.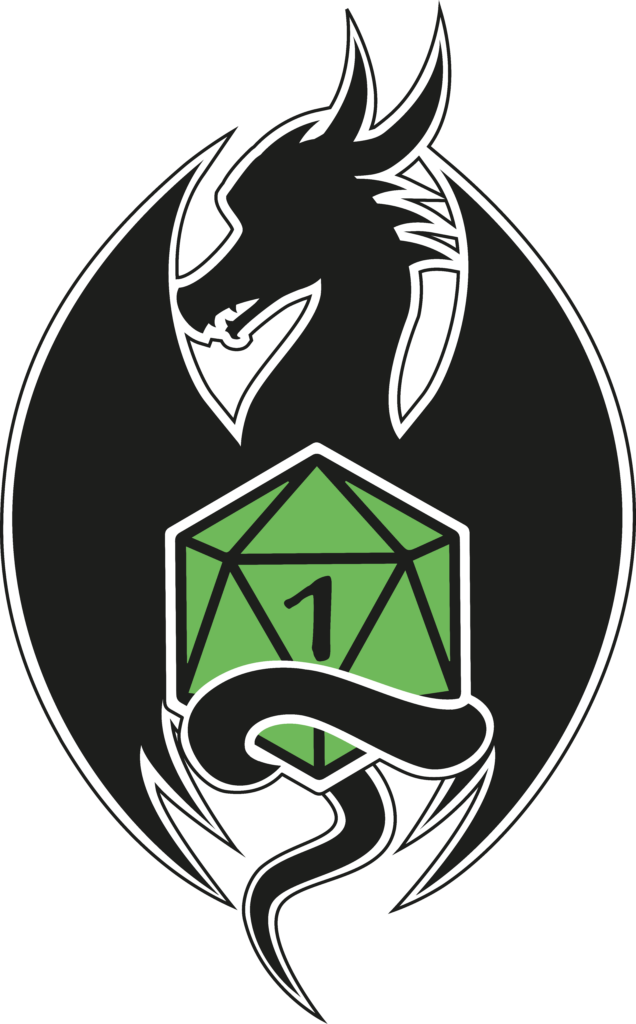 Meet the Fumble Folks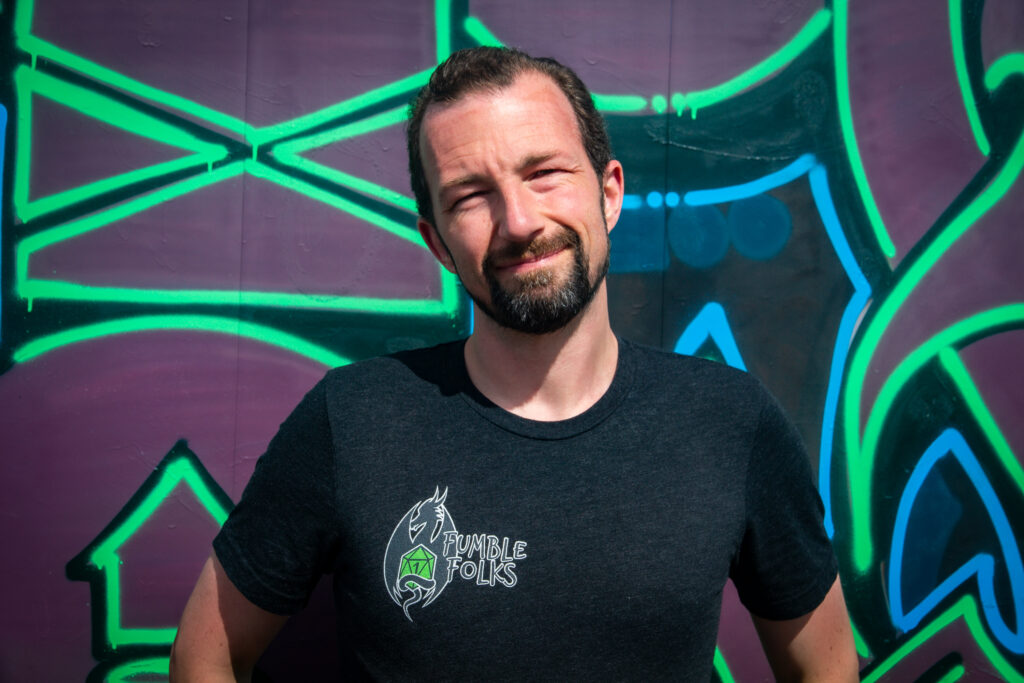 Phill May
Founder
Phill is Fumble Folks' lead editor, lore-wrangler, world-builder and Wholesome Content provider. He's played a plethora of systems since being drawn to TTRPGs at the age of 12, but it's the world-building that he gets invested in.
Crafting an immersive world to set your games in is his jam, with the grimdark of Warhammer Fantasy Roleplay and Hit Point Press' wholesome Humblewood setting for D&D meaning the most to him.
He's also his area's local 'crazy bird person' due to the feathery friends he made over lockdown, and will always have time for Dog Time.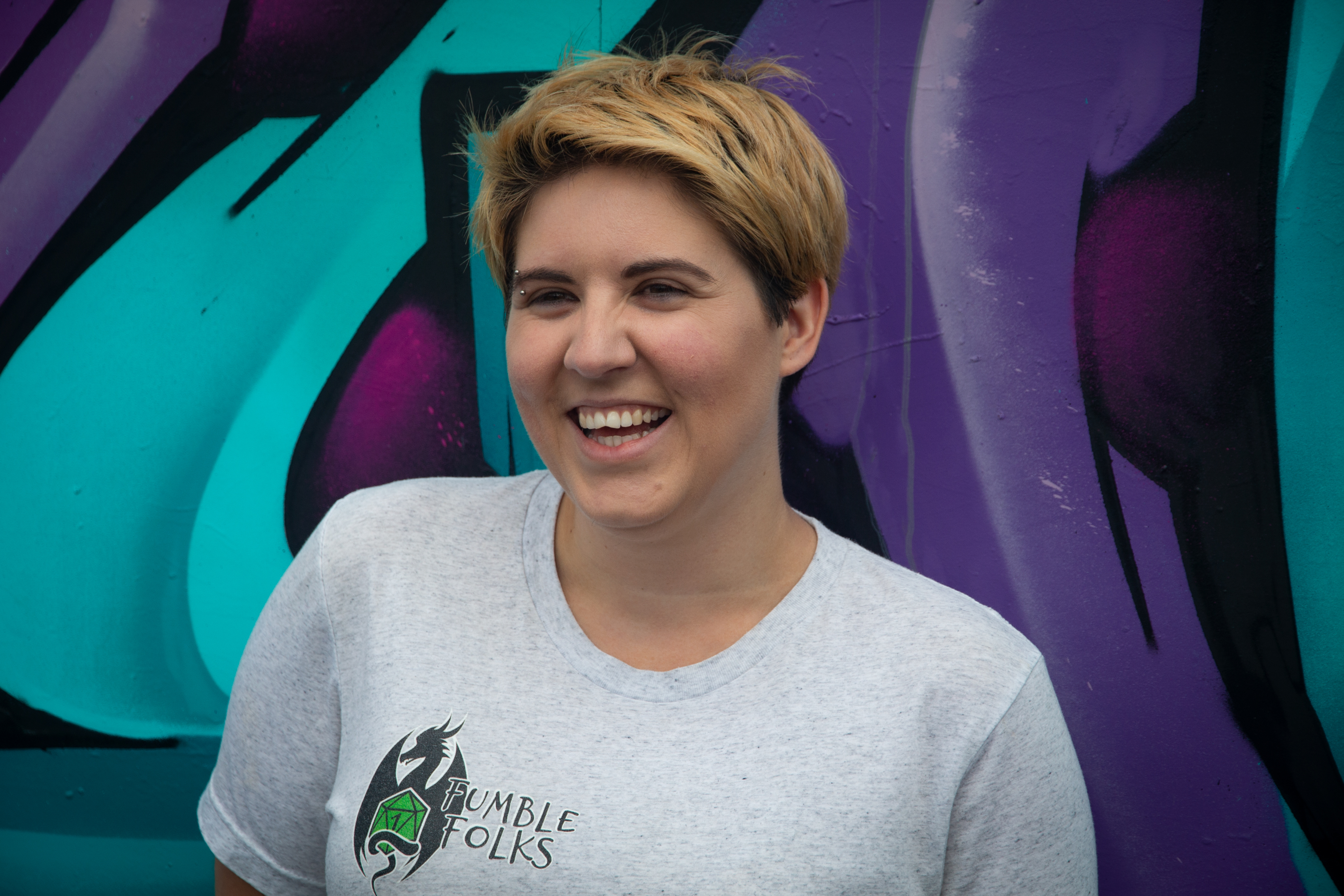 Bree Jones
Founder & CEO
Briallen (Bree) is born and bred in Wales and has a passion for TTRPGs. Her favourites include D&D 5e, Vampire the Masquerade and Thirsty Sword Lesbians.
Bree is a graphic designer and has designed our overlays, publications and merch. She also sang our Rapid Riders Theme song, which can be found on Spotify, Apple Music, iTunes.
She has a dog called Riley and a cat called Lily who sometimes unintentionally end up on stream!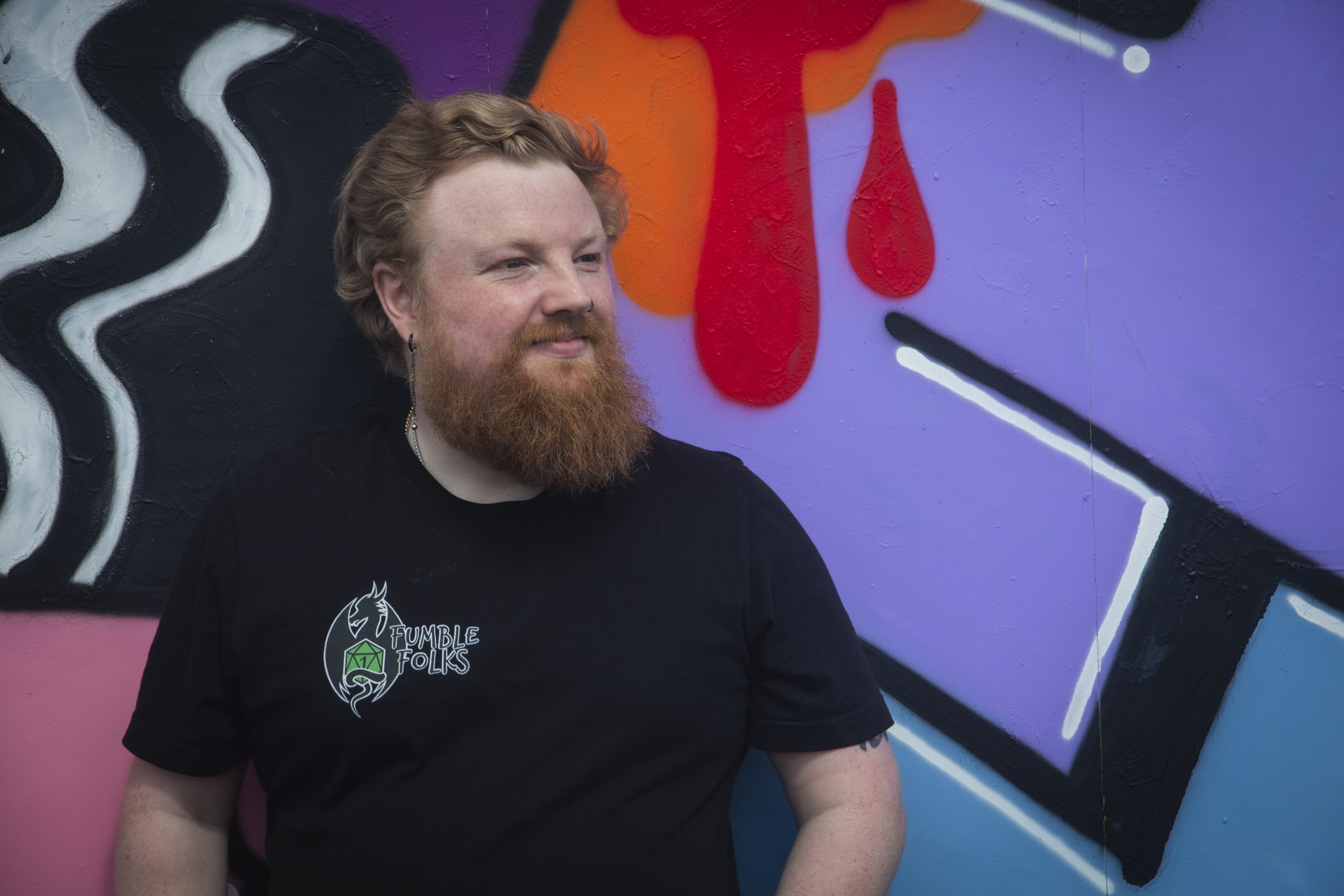 Ben O'Keefe
Founder
Ben is our lead writer, chief play tester and Forever GM, playing and running games in D&D, Heroes Unlimited and Star Wars for over a decade. He is the creative mind behind the our one-shots and wrote the GM Tips on the blog section.
A fan of mature, adult storytelling, Ben looks to push the medium in two directions that he is incredibly passionate about. Firstly, he wants to create stories that can be used to help those who traditional education doesn't work for them. Secondly, for stories to be used to tell complex, engaging tales beyond the scope of Knights, Princesses and Dragons.
"Tears are words that need to be written." –Paulo Coelho
Fumble Folks Volunteers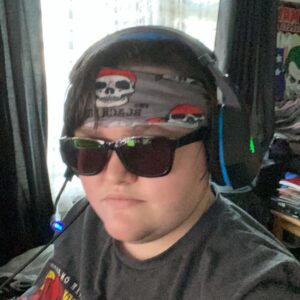 Sebastian
Streamer, Artist, Writer
Seb is one of our D&D GMs, one of our resident artists and also helps us out with our Twitch stream. You'll see them in almost every single game and loves to play chaotic characters!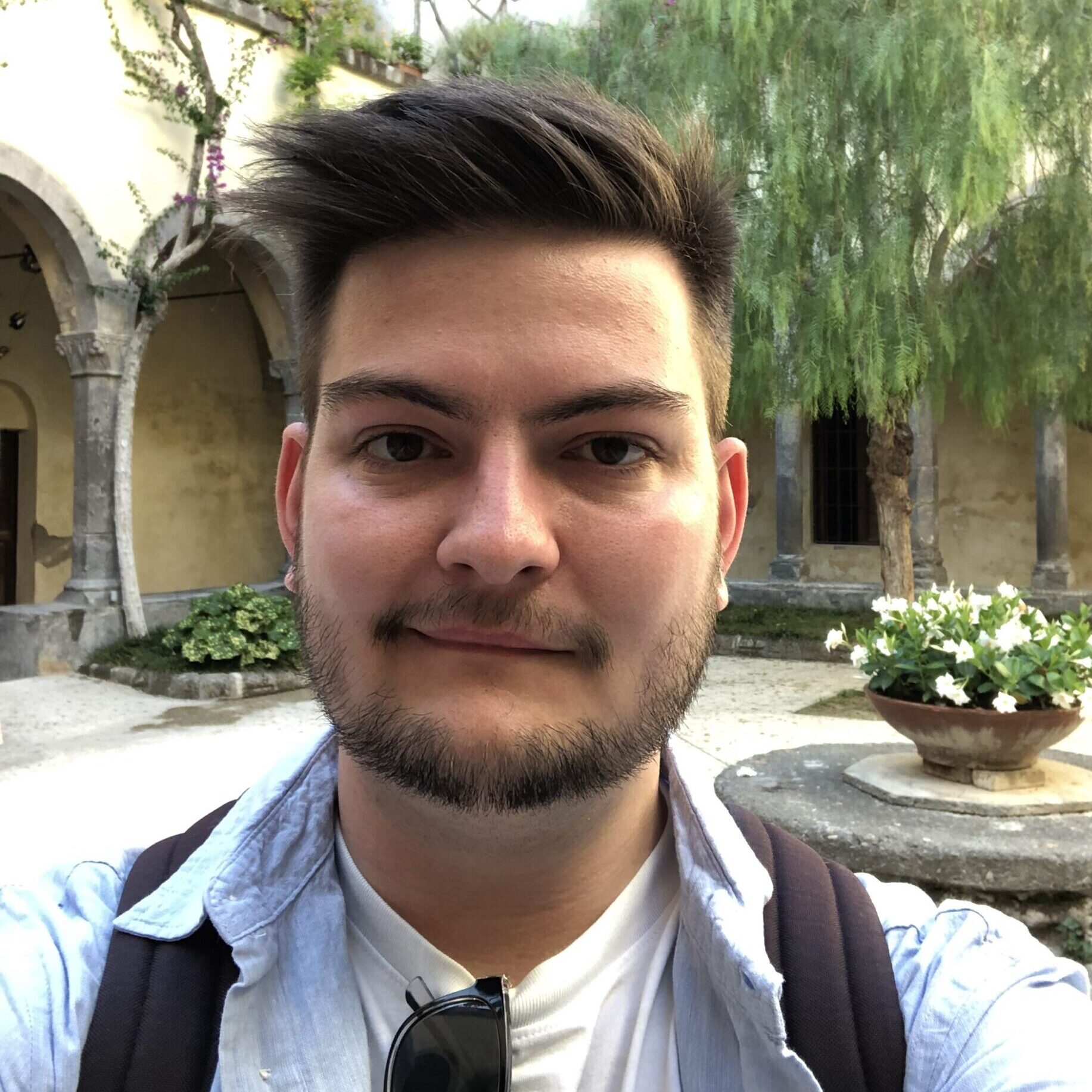 Sam
Writer, Streamer, Dungeon Master
Sam is our regular GM of the Rapid Riders Campaign, a fiend at the keyboard and all around bright spark! They adore TTRPG's and are an avid fan of Elder Scrolls!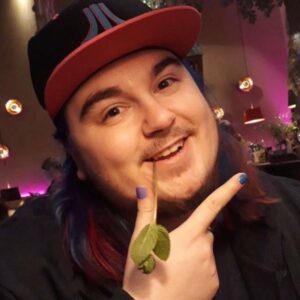 Doran
Streamer, Discord Admin
Doran is our tech-nerd who helps with the Discord server and the Twitch streams. They love TTRPGs and play in every game they possibly can!